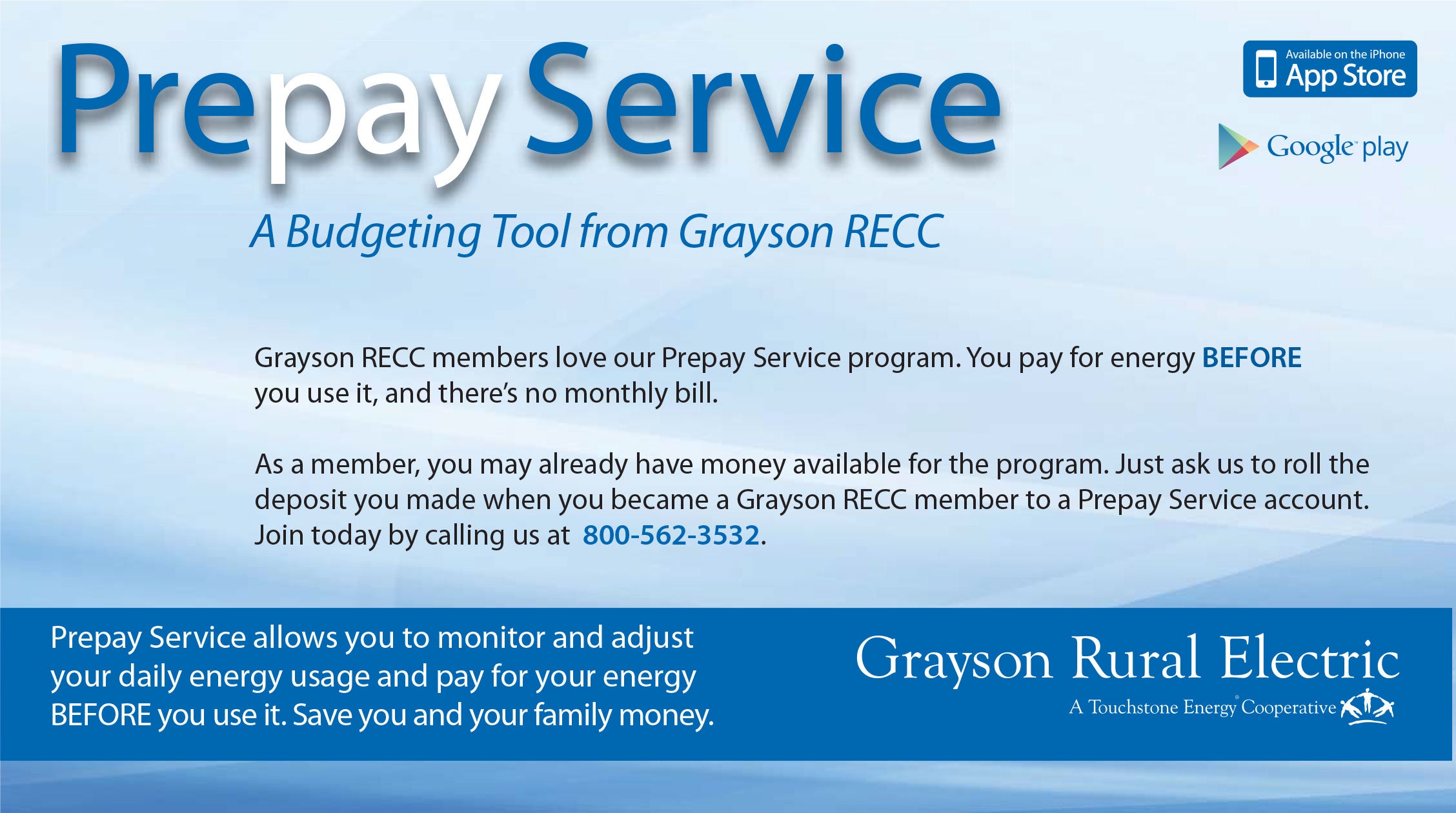 With the prepay service program ("Prepay"); residential members may purchase electricity before they use it.  Prepay residential members avoid paying deposits, late fees, collection fees and/or reconnect fees. Prepay provides members the chance to become more aware of energy usage and better manage energy consumption.  If 7 days pass you will be charged a $30. reconnect fee.
Residential members may enroll in Prepay by setting up a Prepay account with an initial minimum purchase balance of $100.
No cash security deposit is required for a Prepay account.
Prepay members are provided text and/or e-mail alerts or phone calls when the Prepay balance falls to $25, and members may also request to have their daily balance reported to them via text, email or phone calls.
How you make Prepay work for you?
Take control of your electric account and energy usage.
Monitor energy consumption and track usage patterns within your household.
Better manage and budget energy costs for your family.
Avoid paying a cash security deposit.
Avoid late fees, collection fees and/or reconnect fees.  *PLEASE NOTE:  If your service is off for 7 days and goes through the final bill process, you will be charged a reconnect fee of $30.00.
Once you are signed up you have many options to pay your bill, including our smart phone app. The Grayson RECC mobile app can be found in the App Store and Google Play, listed as one word GraysonRECC.
*Effective immediately for All PrePay Accounts: According to #16 of the PrePay Agreement, 'A prepay account will be disconnected …regardless of weather/temperature as the member is responsible for ensuring that the prepay account is adequately funded.' Please make sure that your PrePay account has funding at all times to ensure your account is not disconnected.
Contact Grayson RECC at (877) 294-4910 or 474-2120 for more information.